Kalyra Will Be Closed 
January 5th-January 10th
We are finally moving back to the Santa Ynez location, hooray! We will be moving in to our newly remodeled tasting room the week of January 5th and subsequently will be closed that Sunday Jan. 5th thru Friday Jan. 10th. 
Both locations (Buellton and Santa Ynez) will not be available for tastings or wine pick ups during this time. The Buellton location will permanently close on January 5th. All future tastings, wine pick ups, and events will take place in Santa Ynez at: 
343 N Refugio Road, Santa Ynez CA 93460
We will not have access to phone or email Sunday (1/5), Monday (1/6), and Tuesday (1/7), so please leave a message and we will get back to you as soon as we can. 
We will officially open for wine club members and guests at the winery on January 11th!
Hours will be as follows: 
Monday CLOSED 
Tuesday-Friday Noon-5pm
Saturday 10am-5pm
Sunday Noon-5pm
Last pour 4:30pm daily 
Thank you to all who have stuck with us this past year; we know it wasn't easy but we really appreciate your support and cannot wait to welcome everyone back to the winery! Stay tuned for information about our grand reopening party Feb. 1st 🙂 
Cheers, 
The Kalyra Staff
Questions? Email winethieves@kalyrawinery.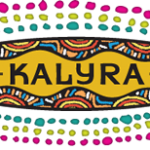 .