Kalyra Winery Events
The Great Grape Stomp
Saturday, October 01, 2016
11:00 AM - 4:00 PM
Kalyra Winery, Santa Ynez
This flagship event has become a staple at Kalyra over the last decade, and has been voted "Most fun grape stomp on the Central Coast." As classic as Lucille Ball up to her knees in grapes, you too can now join in the fun of getting your feet a bit wet and seeing what all the fuss is about.
With a beautiful luncheon feast, live music that will have you dancing, hayrides through the vineyards, an outdoor Library Tasting hosted by Martin Brown in the production area, and of course, flowing wine, it's an event you will surely check off your bucket list.
The highlight of the afternoon is taking off your shoes and climbing in those vats full of grapes. Bring your camera-- it will become your new Facebook profile pic! Wear your toga to bring things up to the next level-- you won't be the only one wearing one, we promise!
This event sells out every year. Seriously. So get your tickets now if you plan on attending.
We'll be enjoying chill acoustic Cali rock with Headshine: www.planetsquared.com/headsine.htm
See you at the STOMP!
For designated driver or childs tickets, please call 805-693-8864

Wine Thieves – - 55.00
Guests - $65.00 each
Lincoln's Birthday PAWty
Tuesday, October 04, 2016
All Day - 5:00 PM
Kalyra Winery, Santa Ynez
Lincoln's Birthd
ay Party Octob
er 4th, 2016 All Day!
Stop by anytime on October 4th to help us celebrate Lincoln's #2 birthday and help our partners C.A.R.E 4Paws bring some joy to furry friends in need!

Donations of new dog/cat pet supplies, feed supplies, flea control, grooming products, beds, leashes, gift cards, toys and cash donations will be collected at this event. Free glass of wine given for each donation; must be 21, 1 per person. If you can't attend the event please bring your donation to the vineyard ahead of time, donations will not be taken after October 4th.
care4paws.org
October Movie Night Sideways
Friday, October 07, 2016
5:30 PM - 10:00 PM
Kalyra Winery, Santa Ynez
What's more to say about this movie...except maybe you'll feel like your right inside the film! Yes, with scenes filmed here at Kalyra, this movie night is sure to be a favorite so come early, grab your chair/blanket, bottle of wine and food from Georgia's Smokehouse Food Truck and get ready to laugh out loud.
Great Pumpkin Festival October 29th, 2016
Saturday, October 29, 2016
12:00 PM - 5:00 PM
Kalyra Winery, Santa Ynez
Great Pumpkin Festival
October 29th, 2016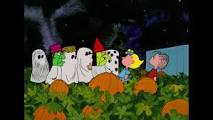 Watch our new event space in the vineyard come alive this Halloween season with our first Great Pumpkin Festival. Games, Face Painting, Pumpkin Painting, Cake Walk, Scavenger Hunt, Hay Rides, Costume Contests.
12 -5 pm
FREE ADMISSION TO THE PUMPKIN FIELD, FESTIVAL TICKETS NOT INCLUDED

Festival Family Ticket includes:
10 game tickets, 2 glasses of wine for adults
and a pumpkin to take home
Just $15.00 for members (max 4 additional at non -member pricing)
$20.00 non-members
Call 805-693-8864 to pre-purchase tickets.